CNC Engine Block Blueprinting Machining Center
B4250 4 axis CNC, 24 Tool ATC, 20 HP, 10,000 RPM, 16,500 lbs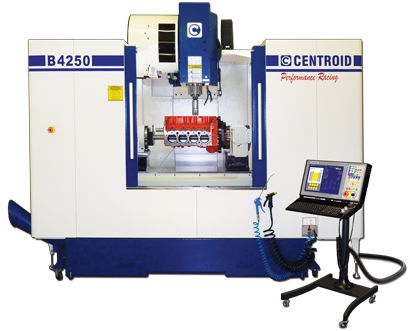 Bret Barber, Racers Edge Interview

And don't forget you can always visit our HQ in Central PA for a personal
CNC porting and CNC Engine Block blueprinting demonstration.
As seen in Performance Racing Magazine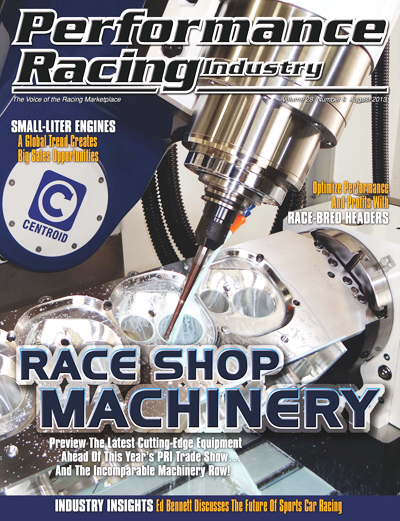 CNC Engine Rebuilding, Porting, and Blueprinting Machine Tools
CENTROID designs and manufactures 5-axis CNC machining centers designed for cylinder head porting, block work and parts, and 4-axis machine tools for engine block machining and rebuilding and parts. Race shops and engine rebuilders around the world have discovered the CENTROID Advantage: complete turn-key machine packages that reliably produce the most powerful race-winning engines and cylinder heads on the market.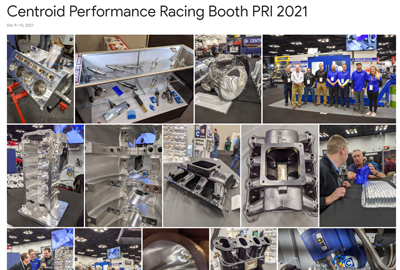 Click to see hi res photos of the 2021 Centroid PRI booth
Visit us at the 2023 PRI Trade Show Booth #5405 Dec 7-9

Centroid A560 XL 5-axis CNC Machining Center
36 HP with 42 HP optional. 120 degree B-axis spindle,
A560 Small Footprint, Big Capacity!
Port-Block 5 axis CNC Machining Center
36 HP, 20,000 RPM, 24 Tool ATC, 14,000 lbs
CENTROID A560 PRI with Jeff Smith video. (click to start)



also check out the PRI CENTROID booth Photo Album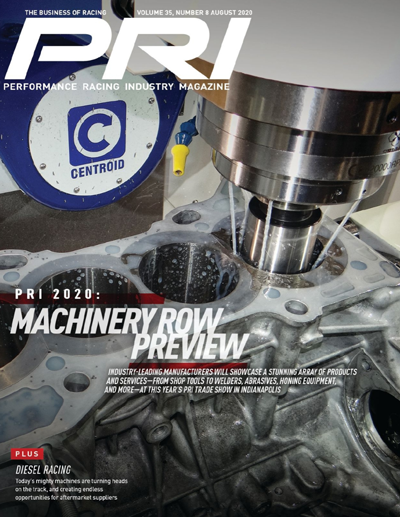 ____________________________________________________________________________________________________________________________
As seen in: